Hello Everyone, 
Happy February from our hearts to yours! ❤️ 🙂 Hope this finds your year off to a good start.  Here's the latest! 
News & Views: 
A new piece of Morgan's art will be on display digitally at Nashville BNA airport, as part of a Borderless Arts TN exhibit.  Details coming soon. 
Les Kerr and I just finished up a songwriting workshop for Edison School in partnership with Borderless Arts TN.  It was a joy to work with their students.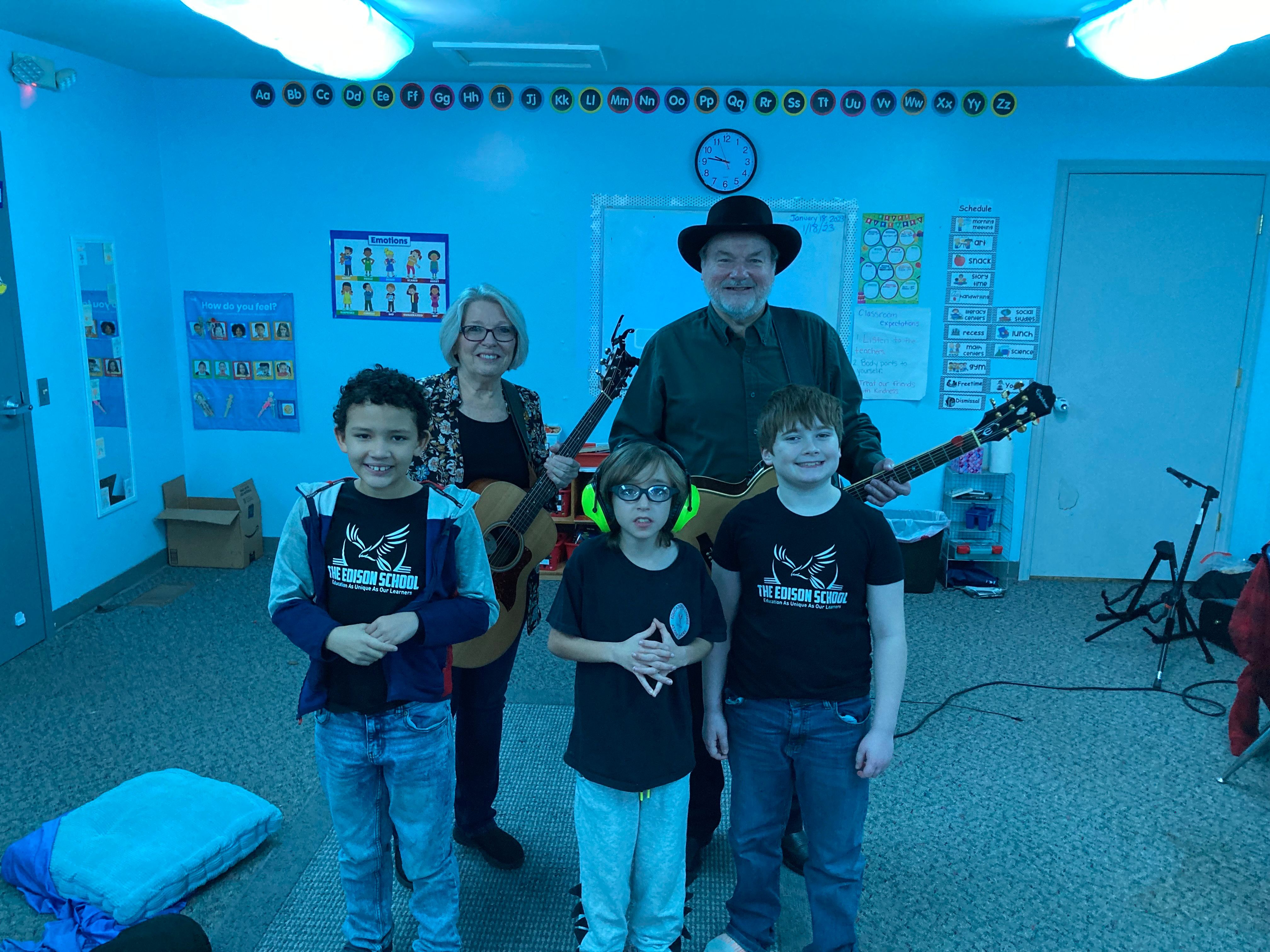 Special Thanks to Nashville Voyage Magazine for telling our family's story.  Click below to check it out. 
Nashville Voyager Magazine Interview 
Just Love Coffee Hendersonville is hosting Songwriter Showcase afternoons on the second and fourth Saturdays.  Morgan and I join them once a month.  It's a great venue.  We love playing local.  Morgan said to tell you we're back for "January number 28".  Click here to see a song written a few years back, about her favorite Saturday morning activity. Breaking The Fast. 
66 Books of the Bible was written to challenge young adults with disabilities to learn all the books of the Bible.  Our church group enjoyed learning it.  Now it's your turn.  Check it out now on your favorite digital outlet. 
CHECK OUT 66 BOOKS LYRIC VIDEO 
Through Wordpress, Youtube, and Facebook, we share our family's walk with autism, the ups and the downs, always with the intention of helping and encouraging other families. 
Check out this month's Know The Hope Blog; 
Guest blog: A Disabled Parents Guide to Business Startups 
Know The Hope, Inc. Disability Advocacy through the Arts. We help communities see ability, and parents see possibility.  Morgan & Mom share our family's experience through stories and songs to give you a personal view of life on the autism spectrum. 
To view music, please check out our Music Store 
Schedule: 
Saturday, January 28th - Hendersonville, TN 
Just Love Coffee Songwriters Showcase 
1:00pm till 5:00 pm 
3:00 pm Morgan & Mom 
Monday, February 6th - Facebook Live 
9:00am CDT A Visit With Mom 
February Tuesdays 9:00am CDT 
Facebook Live - Story Time with Morgan & Mom 
Tuesday April 4th - Nashville, TN 
20th Annual Breaking The Chains Benefit for Autism TN 
6:00pm Round - Tammy Vice, Stephen Lee Veal, John Swaim and Suzi Ragsdale.  Featured Guests: Logan Blade and Morgan Vice 
9:00pm Round - Les Kerr, Jerry Salley, Carl Jackson and Wood Newton 
More details coming soon 
Until Next Time, 
Much Love! 
Know The Hope 
Tammy Vice